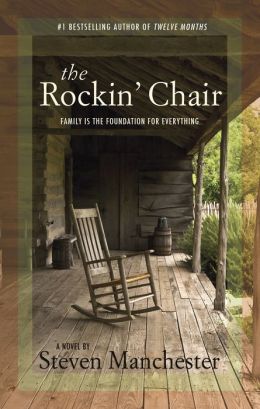 Together families build memories but not everyone has the same identical recollection stored in their own personal memory.  In addition, everyone brings their own interpretation to that memory.  The same is true with the McCarthy family.  When John McCarthy, or Grandpa John, loses his sole mate and wife, he realizes that it is time for the family to come home and face the memories made, both good and bad.  Life is filled with choices that cannot be changed or undone and the McCarthy family has more than their share of those.  Each family member is at cross roads, a point in time where something has to be changed.  Grandpa John sets out to try and put everyone back on the right path.  It is not an easy chore but with the help of his rocking chair, he hopes for success.
The Rocking Chair is an incredible story of a family where each member has lost themselves along their chosen path. They need new direction and help to find that direction.  Grandpa John is the one to provide that help, with a little help from his rocking chair.  Along the way we met some incredible people with characteristics we can all recognize either in ourselves or our own families.  You will cry with them and rejoice with them as they work out their problems and find themselves.
Steven Manchester has penned another great story destined to find its way to our keeper shelf.  With his finger on the American pulse, his story is perfect for everyone who has a family. Join the McCarthy family and share in their trials and tribulations as well as their triumphs.  Remember your past and always keep it in your memories.
posted Monday, September 16th, 2013